---
Plastic platband
The "Ideal" plastic platband of foamed PVC can be used for finishing doorways and window framing as well.The aesthetic shape and wide range of color palette of "Ideal" platband make it possible to choose the exact color gamma for the most interesting decorating solutions.
Item code:
DP40 / DP50 / DP60 / DP70
Length:
2,2 m
Qty in box:
20 pcs
Box:
85х65х2230 / 110х85х2230 /
125х90х2230 / 150х100х2230 mm
Shipping weight:
7,0 / 9,3 / 11,6 / 13,8 kg
Quick, Easy, Durable –the best words to describe the plastic platband mounting system. The mounting process doesn't require any special knowledge and skills. Having a standard set of tools at hand, you can easily mount the platband at your place.
001 White
214 Grey Oak
262 Maple Vermont
263 Northern Maple
213 Northern Oak
203 Bleached Oak
212 Light Oak
201 Oak
206 Cognac Oak
217 Dark Oak
244 Dark Cherry
331 Kempas
341 Alder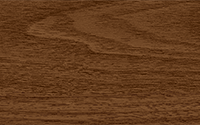 291 Walnut
293 Dark Walnut
346 Mahogany
301 Wenge
302 Black Wenge
Here you may ask your question
concerning this products.